Filippijnen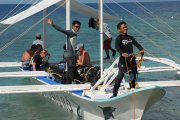 Een bestemming met een grote afwisseling in het duiken.
Kies tussen mooie uitbundige riffen, drop-offs, muck diving of grote scholen vis. Ook een ontmoeting met de fantastische voshaai, beter bekend als Tresher Shark, kan hier worden gerealiseerd. Bekijk de bestemmingen en laat je door ons informeren welke combinaties er allemaal mogelijk zijn.

Bekijk duikreizen Filipijnen
Indonesië
Indonesië heeft voor duikers van ieder niveau iets te bieden. Voor de macro liefhebbers is er muck-diving in de Lembeh Strait, je kunt een wrakduik maken op de USAT Liberty, rifhaaien, schildpadden en manta's zijn op bepaalde duiklocaties te vinden, de mola mola is in bepaalde periodes te zien. Kortom genoeg voor een geweldige duikvakantie!

Bekijk duikreizen Indonesië
Maleisië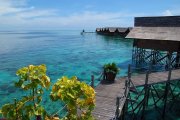 Muck-diving én duiken met grote vissen is in Maleisië allebei mogelijk. Grijze rifhaaien, witpuntrifhaaien, hamerhaaien en grote scholen barracuda's, makrelen, schildpadden en manta's zijn er te zien, maar ook zeepaardjes, flamboyant cuttlefish, leaf fish, krokidilvissen, mimic en blue ring octopus. Dit is het uitgangspunt voor spectaculair duiken.

Bekijk duikreizen Maleisië
Singapore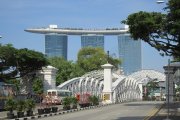 De moderne stad Singapore spreekt vele van ons tot de verbeelding. Hoge moderne gebouwen met mooie winkelcentra en tegelijkertijd een eenvoudige oosterse sfeer. Singapore heeft het allemaal. Geniet van de vele verschillende culturen, divers bouwstijlen en lekker eten.

Bekijk verblijfsmogelijkheden Singapore
Thailand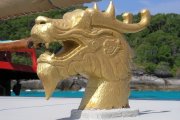 De negen prachtige en afgelegen eilanden van de Similan eilanden hebben een wereldwijde reputatie van één van 's werelds beste duiklocaties. Naast een spectaculair onderwaterlandschap is het bekend van de regelmatige ontmoetingen met manta's en walvishaaien. Daarnaast zijn er verschillende fantastische wrakduiken mogelijk bijv. op het Boonsong wrak of het Premchai wrak.

Bekijk duikreizen Thailand